---
Welcome!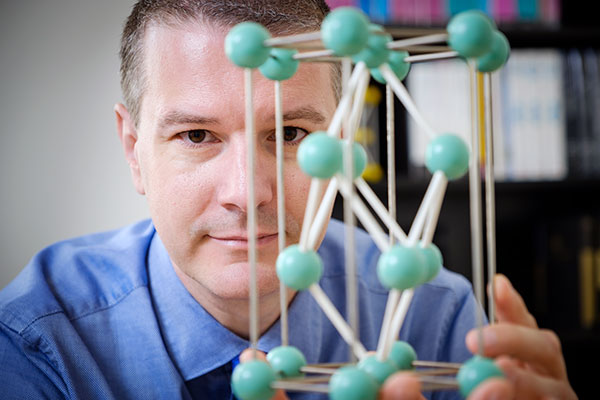 CFM serves researchers at WFU with an interest in a broad range of materials, providing a departmental-overarching platform that overcomes historical divisions. If you have any questions, please contact us at cfm@nullwfu.edu.
Mission
The mission of CFM is to propel WFU into the top tier of materials research by overcoming barriers between its various subfields—materials modeling, synthesis, processing, and chracterization.
The center provides a platform to connect a broad range of materials-focused research groups and support the multidisciplinary research necessary for break-through developments. The center implements its mission via activities in research, education, and outreach.
---
Events
News
Publications
S. Ullah, K. Tan, D. Sensharma, N. Kumar, S. Mukherjee, A. Berzrukov, J. Li, M. Zaworotko, T. Thonhauser, CO2 Capture by Hybird Ultramicroporous TIFSIX-3-Ni under Humid Conditions Using Non-Equilibrium Cycling, Angew. Chem. Int. Ed. 61, 1 (2022), DOI: 10.1002/anie.202206613.
Metal-Organic Framework Based Hydrogen-Bonding Nanotrap for Efficient Acetylene Storage and Separation, J. Am. Chem. Soc. 144, 1681 (2022).
A Microporous Metal-Organic Framework Incorporating Both Primary and Secondary Building Units for Splitting Alkane Isomers, J. Am. Chem. Soc. 144, 3766 (2022).
Organic single crystals of charge-transfer complexes: model systems for the study of donor/acceptor interactions, Mater. Horiz. 9, 271 (2022).


---